So, I am sure y'all have been wondering why I haven't been posting. Well, I have good reason!
This little guy was welcomed into the world on November 3, 2011!
My sister-in-law (SIL) called late last Wednesday night to say her water had broke. I got the phone call, quickly packed a bag for Z and I, and we headed out on the road! We arrived 3 hours later in Alabama where she was in labor at the hospital. Twenty-one hours of labor and they opted for a section. That day all our lives changed. Baby Brayden was born into this crazy mess of a world. I pray he stays strong and comes to know God very well.

Waiting for baby to come out of OR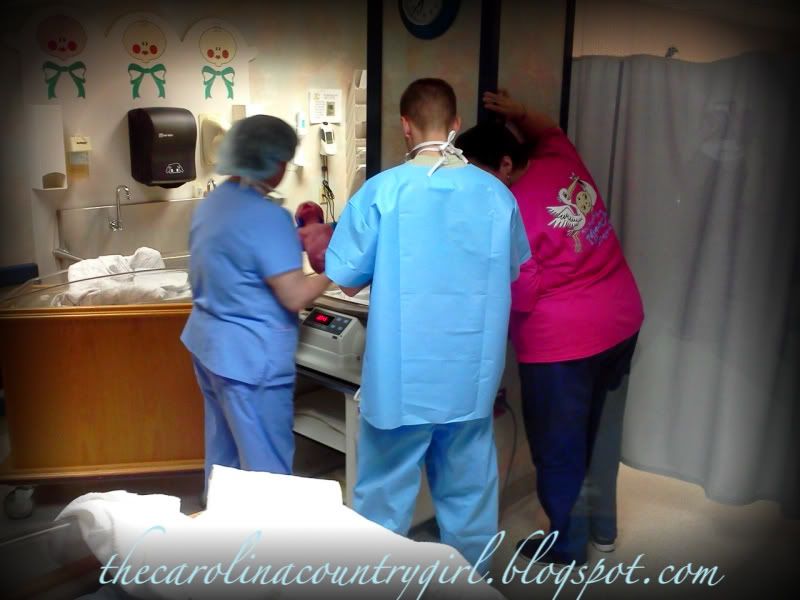 Being weighed for the first time.







Zane, aka "Big Cousin", meeting his new cousin for the very first time! He was so excited! We spent most of the day at the hospital making sure that mommy and baby could adjust well. They are doing just fine and are now at home. I wish that I could be with them in Alabama, because I just LOVE cuddling with him and giving him sweet kisses!
Zane's first time holding Baby Brayden! He didn't want to let go! It was precious!
We were sad to leave to come home, but work waited on our return. I cannot wait to go back and love on Baby Brayden some more! We love them so much!