Most girls love monograms! This Etsy shop is one you will love! They offer wooden monograms in all sizes- perfect for adding a distinctive personal touch to your front door, nursery, bedroom wall or anywhere in your home. They make great decorations for weddings, and the perfect personalized gift for any occasion.
What's so great about Trendy Trimmings Monograms?
1. They are oak wood, which is stainable as well as paintable. Most others I've seen are mdf or birch which doesn't stain well.
2. They are made of three separate letters which gives it unique 3-d look. No one else makes them that way. They are not cut out with laser cutter and each one is hand sanded and finished
.
Isn't this door fabulous?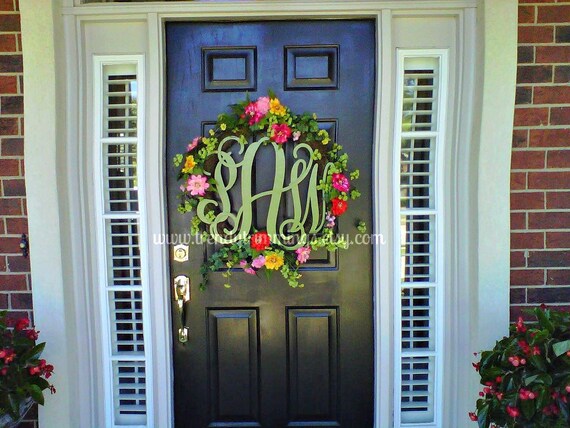 Trendy Trimmings is giving one fabulous winner an 18" Wooden Monogram! That is the size of the one pictured above!
Who wouldn't want one of these? I mean seriously? If you are looking for a wedding gift, a baby shower gift, this is one that will last a lifetime! I will be forever jealous of the one lucky winner who gets this!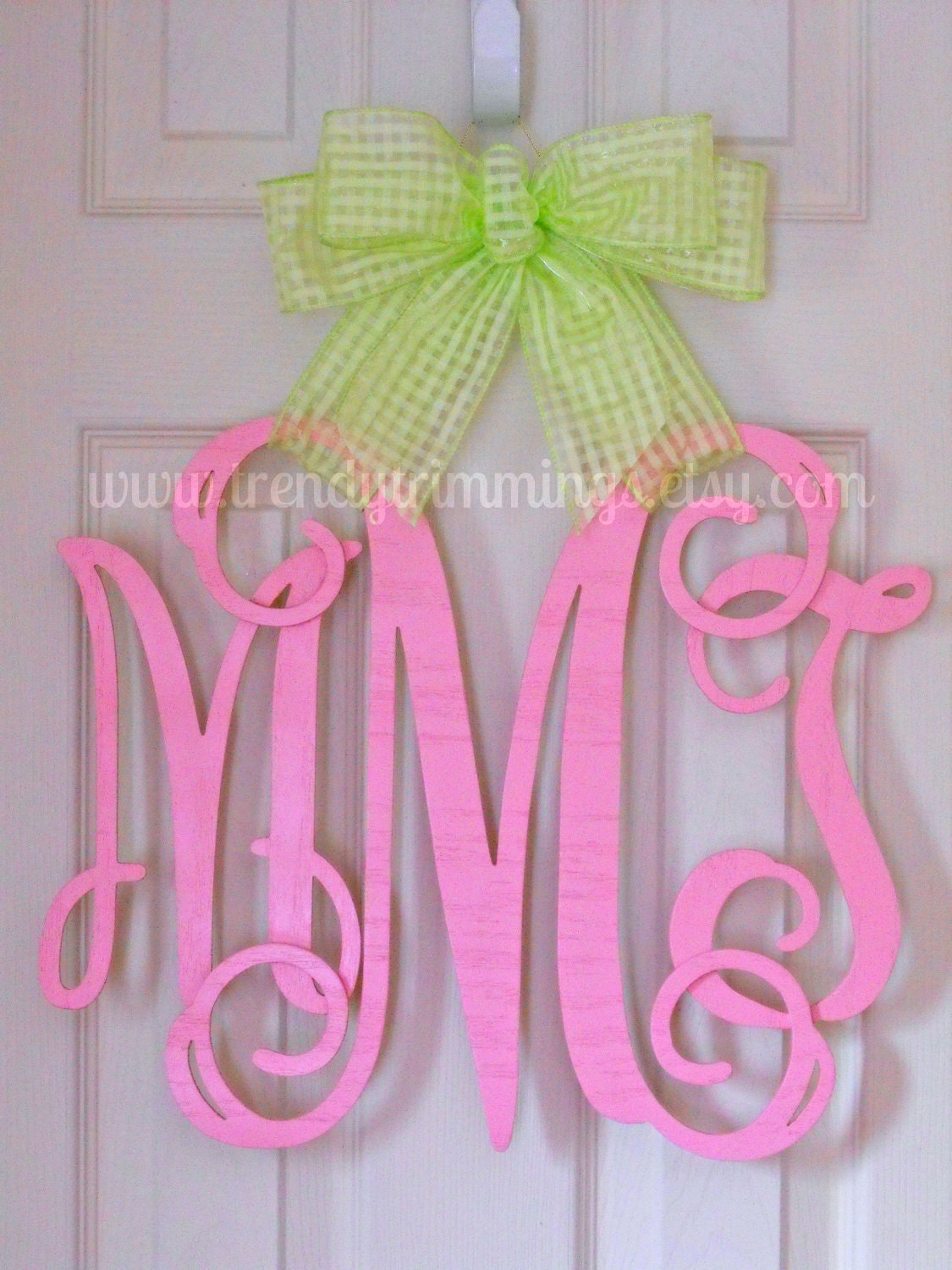 How to Win:
(please leave one comment per entry; 4 entries possible)