This weekend was a busy one! I felt like I was non-stop! From church benefit, to a birthday party, and sadly death. My conclusion, too much emotion balled up into one weekend. I'm ready for another off road trip this coming weekend!


I love this freckled faced kid!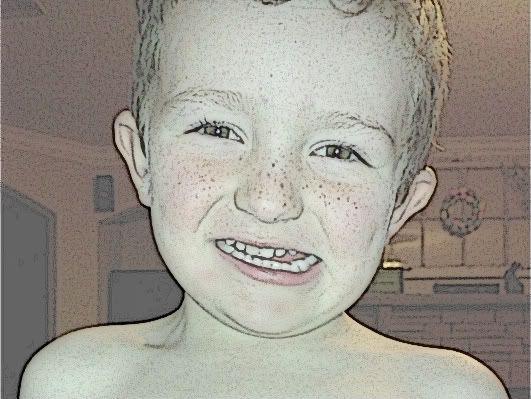 This past week I finished the quilt I was working on! This was an extra that I added to it!

Here is Zane loving on Willow. She doesn't let him too often because he tries to be mean to her or squeeze her guts out. I can always tell he is being mean to her because she growls at him. That is the only time she growls is at his mean butt!
It was this sweet girl's third birthday! We attended her party this saturday. She always has a bouncy house for all the guests to play in! Zane loved it, but so did all the kids who were there!
1. The kids tried and sometimes succeeded at climbing up the slide.
2. My little Dennis the Menace fighting with BJ. The boy like to wrestle. ha!
3. Zane and his new found friend found the toy room that had a TON of toys in it.
4. Chloe opening her gifts.
I had a great weekend, but I am tired. I need to catch up on sleep for the weekend coming up! We're going to play on the Teryx again! Happy Monday Y'all!
The above yummy goodness came from my Sweets Swap Partner! I am posting about it all tomorrow, so come back to check it out!