It's getting hot here in good ol' South Carolina! It was 72* and muggy at 7am!
With Summer in sight I thought I would share with you some of my summer must-haves.
 
Danskin Toning Sandals
1) Danskin Toning Sandals-On honey let me tell you, these are so confortable!
2) A Floppy Beach Hat- Umm yeah, it's cute and you can hide your bad hair day underneath it! 3) Manicure & Pedicure- Sorry girls, no one wants to see chipped polish or even yellowish toenails! Give those little piggies a paint job with a million coats of clear to prevent premature chipping! 4) Maxi Dress- Duh! Going out on the town calls for a dress! It's comfy and all the cool kids are doing it! 
Floppy Beach Hat

Make a statement with a Nail Art Mani & Pedi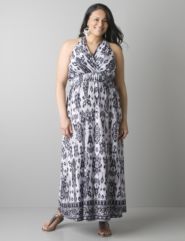 a Cute Maxi Dress
Tell me what your Summer Must-haves are!