Alright, I honestly can say I had no intentions on a post today, but
Kelle
at
Enjoying the Small Things
inspired me. She has such a way with words and I love her kids. This girl is an amazing woman and her story is...well it's down right awesome! She is such a strong person to handle what she has been given by the greatness above.
Go to her blog and read her story. I know you will fall in love with her and her family like I have.
Kelle wrote about
The Friend I Want to Be
.
It inspired me, so I have to post about someone special to me as well.
I have lots of friends, but only a select few that I consider to be great true friends. One to be exact. I've been burned by lots of friends. I forgive and forget, but there will always be apart of me that holds back and makes the relationship more of an acquaintance type. This one particular friend, LaCosta, she and I have had one big mess of a blow up and didn't talk to each other for a year or so. In that year, we missed a lot in each others lives
(and I hate that)
but we grew up and were drawn to each other again. She and I started talking again and then ended up working together at the same place for several years. With Lacosta, I don't hold back or withdraw anything. I am crazy old me 100% of the time. There is something about us, we click, we get each other, it's like a powerful sister instinct. Whatever it is, I like it! I hope it never changes. In the past few years both of our lives have changed dramatically. We've both got kids, We're mothers now, and we try to be wise. Well, we are wiser than some we know! (or at least we think we are) :) She's taught me a lot and I've taught her a few things...even how to sew! Some how in our friendship we know it's OK if we don't talk everyday, we're not mad at each other, our lives just got busy at the moment, and we'll catch up. Eventually. We make that one phone call that lasts for hours and we vent about crazy happenings, catch up on what we've missed, and we gossip too!
It's a
GIRL THING
! It's so natural and that is the way it should be.
*these pictures are old and I apologize, I don't have any current ones on hand at the time of my inspiration!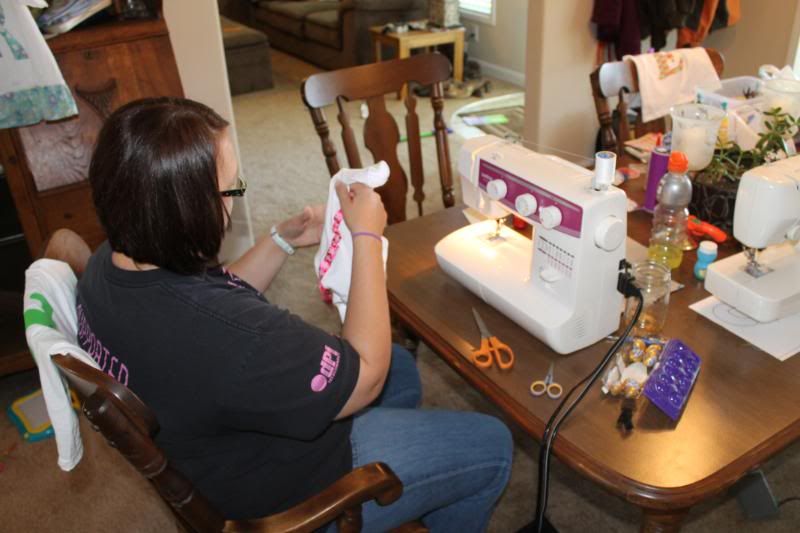 Sewing :)
Sugarland Concert

via Blackberry Quality lol
I wanted to post about this because there are women out there who have never had a friendship quite like this. You will, I promise. Put yourself out there. I want you to know that it's out there somewhere, but you have to do your part. I believe that a friendship is 50/50. You do your part and I will do mine. It's a commitment for sure, but don't try too hard. They should love you for who you are not for what you aren't.
Kelle was right in her post when she gave the six fool-proof tips-
Be Vulnerable. Tell them you love them.
Remember little details.
Really Listen
.
Celebrate Successes. Age Ain't Nothin' but a Numbah.
The last one doesn't apply to my
sisterhood
friendship with LaCosta, we're just a few months apart. But Kelle, you hit it dead on! These tips are the best for making a friendship last!
Go read all about the tips and Kelle's story at
Enjoying the Small Things
! Tell her I sent you! :)
I also hope that Kelle's words can inspire you. Share with me your story. Or do like I did and post it on your own blog! I hope that maybe one day I can get my best friend to become a blogger. A girl can only hope! Well I did talk her into facebook, maybe this too! Love ya girl! Always!