This time last year I was PUMPED UP! I was reading all the hype about the Color Run 5k in Charlotte on several blogs. I was riding the fence about signing up but once it was decided that there would be a blogger group (GO BRA!) I HAD to sign up! I talked the hubby into letting me go, so as soon as he said yes, my tail was registering in hopes it hadn't sold out.
Luckily it hadn't! I told myself I would get into shape and at least walk/jog the entire thing! I worked out 4 days a week and kept a pretty decent diet!
Vacation came around and I didn't work out for two and a half weeks. I could feel it. I felt horrible. The rush I got from accomplishment alone helped me stay in the game for such a long time but because I had not been working out in that amount of time I forgot what it was like. And honestly I felt like a failure.
I got back on track finally and I was running/jogging a whole lot more! I was proud of myself and had awesome motivation! It was getting closer to the 5k and I was ready to rock it! I had lost 20lbs and was so proud of myself! It was hard work and I was ready to conquer the world! Sike! ha!
November came and I hauled my butt up to Charlotte to meet some of the most fabulous girls ever! We froze our butts off at first, but we had a blast! We walked/jogged the
Color Run
but I still felt like I needed more. Running that is.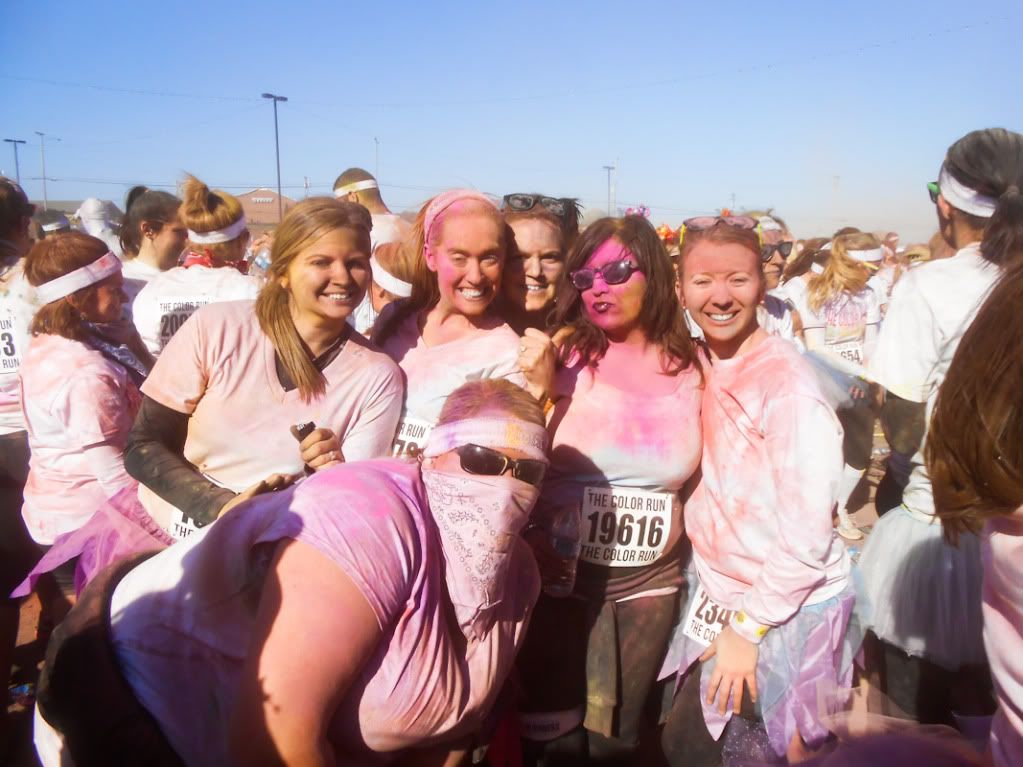 Since that day I've only did a tiny bit of exercise. I've lost all motivation aka my mojo. I can't seem to shake the blues and get out of this funk. I'm hoping once things get back to my preferred normal, I can bounce back and get back on track! I am thankful I have only gained 7lbs back in 4 months. So I have got something deep down that holds on to the diet part of this deal. I just need to get back into an exercise regimen. Let's hope it happens soon! REAL SOON!