Exactly ONE YEAR from today, I started this crazy blog! The first post was pretty depressing! Boo! You can read it
here!
Don't let that run you off! Things have changed around here. I try to be fun and up beat! I have enjoyed my first year here and I hope that I can encourage others to blog as well! This is my outlet, my journal, my space to tell any thing I choose!
I can personally thank each one of my followers! I read each and everyone of your blogs! I like to think that I have a friendship of sort with you although its only through post comments or emails! I can dream big that one day I wouldn't mind meeting you IRL! So THANK YOU for being my bloggy friend! And if you ever want to have a blog date you just let me know! We will put something in the works! ;)
I can thank a few people for sending me more friends Raven at
A Momma's Desires and Pacifiers
, Brooke at
Shrimp & Glitz
, Amber at
Brunch with Amber
, Neely at
A Complete Waste of Make Up
, and Allison
aka Pink LouLou
at
Confessions of a 20 Something
!
(if I left you out, please let me know I will definetly add you to this list!)
They didn't do too much, all they did was host a link-up and I participted! But I definetly thank them for being creative and hosting these said link-ups!
Not only do I like their link-ups, I
love
their blogs and the way they show their true selves! Here are more blogs that I have come to completely adore over the past year! Check them out and tell them I sent you!

http://ryanspearl.blogspot.com/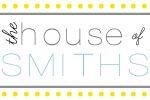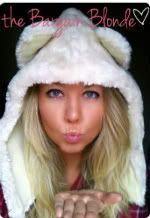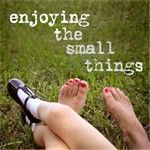 http://www.kellyskornerblog.com/
So, HAPPY BIRTHDAY TO
THE CAROLINA COUNTRY GIRL
BLOG! I hope that we continue to blossom together and show the blog world that Country Girls can be classy too!