On Friday,
Monica
, an awesome blog friend, sent me a comment that she nominated me for the 'Liebster Blog award'! Thanks girl!
The Rules:
1. Choose five up and coming blogs to give the Liebster award to Blogs must have less than 200 followers.
2. Show your thanks to the blogger who gave you the award by linking back to them.
3. Post the award on your blog.
4. List the bloggers you gave the award to with links to their sites. Leave a comment on their blogs to let them know they've received the award.
5. Share five random facts about yourself !

***************************************************************************
And the Nominees are:

Drum Roll Please............
(these nominations are in no particular order)
Kelli is darling. From her cute fashion to her southern ways, I like this moma!
This girl is such a sweetheart! I am always finding ways of how much we are alike.
Mrs. Robinson always insipres me to be a better christian when I am reading her blog.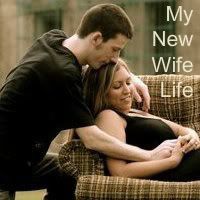 This Army Moma has a cute little man and a hard working hubby! I love how she shares things that her little fella gets into.
Sista can take some pretty cool pictures! She also is a sweet southern belle.