What I am loving on this fabulous Wednesday? I am loving the fact that I am at home! HECK YEAH! Who doesn't? If you are in fact at work, WHAT THE CUSS? I am sorry! Live vicariously through me! If you are a stay at home mom, find a nanny for a few hours and go grab a cocktail! I'm serious! Go! Oh wait, read this post first, duh!
Thank you to all that have served, currently serving, & will be serving in our wonderful military to protect our country!
My brother in-law is currently deported in Kuwait for a term. We thank him for serving and hope that he stays safe while there!
Yep, those are Jeeps! This was created back in 2005! You can click the image to read more about it.
Today, I will be by the pool at my in-laws. Hopefully not getting baked by the sun! So today, I want you to get to know some of my favorite blogs!
This chick here, well she and I hit it off once we started commenting on each others blogs. It has lead to text, tweeting, and meeting up this summer! She is one funny momma! Go see what I love about her, because if you like me, you will like her too!
************************************
Jen and I found each other through a vlog link-up! (Thanks Raven) She and I share the love of Jägermeister and chocolate. She even got me addicted to twitter. I love her and one day she and I will not have to pretend were drinking together, we can have drink dates for real! ha! Go check out her blog, she's legit and had two cute boys!
************************************
This little Carolina girl is just plain ole cute! You will love to see her wedding photos and all of her adventures. Her furbaby Bentley is darling! She is crafty and has a hubby who loves to hunt! Us Carolina Country Girls, we stick together! Read all about her, she has even visited a place where the Hunger Games was filmed!
************************************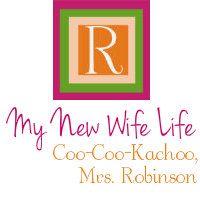 I love this Carolina Girl! She is an awesome woman of God and isn't afraid to put her true feelings out there. She's crafty and has great ideas! I love her idea that she is sharing about what she did for her hubby's Christmas present! You need to go read about that! I want to copy this one day if I can ever get it all planned out!
************************************
Kelli is my farm girl gypsy! I love her style and seeing how things go down on the farm! I grew up on a farm but it is now not a functional farm. I miss those days. So I live through her pictures and love to what her kids are getting into! Oh and did I mention I love her style! That girl has pizazz!
************************************
I just met Jen, but she's pretty funny! She's friends with Monica. I think if you get these two girls together, it's double trouble! She's a military wife and a mommy to a sweet little girl who knows how to Tebow!
************************************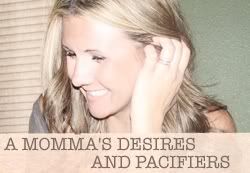 Have you ever had a celebrity crush? Well, here is mine! This woman doesn't hold nothing back and will tell you like it is! She let's her babies run naked every where and loves to get her drink on! I read this chick everyday and tweet to her like were bffs. (I pretend we are....don't tell her I said that! She might think I'm a weirdo!) This bish has freaking awesome stories! If you don't already read her blog....we can't be friends. (I kid)
Well ladies, it's time for me to get off my arse and do something. I need to at least make Zane pick up some of his toys! I might even fold some laundry...nah...it's a holiday! Let's go party and get our tan on!
HAPPY 4th YALL!
P.S. Don't forget that July 7th, I am having a huge giveaway!