Check out the Link Up with these fabulous ladies!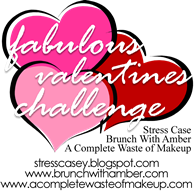 Love My Outfit -
Valentine's Day Outfits
Okay so I don't do the whole OOTD stuff or anything but I will post you some pretties that I wish I would run out and buy for V-Day!
I am a faithful blue jeans kind of girl! I will definitely dress them up or dress them down! Here is a cute light pink and grey set I LOVE!!!!
Okay so I obviously love a good animal print! Leopard print is close to my heart! Pair it with eye popping red and your good to go out with your Valentine!
And for you ladies who have big plans to go to a fancy dinner with your man, I've got you covered too! Love the Zebra Print heels!
Join the Link Up!