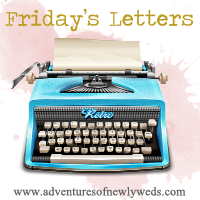 Dearest Drive-In Movie Theater,
You da bomb diggity!
We had so much fun hanging out last night! You really know how to put on a show! Madagascar 3 was great! Thanks!
Dearest Mommy & Daddy, I'm so glad that you came along with us last night! And Mom, that Pinterest dinner you made last night...DELISH! You know I don't care for green peppers, but that Stuffed pepper deal was legit! You can also make those zuchinni fries anytime!
Dearest BFF,

How many times do I have to tell you that you need to join the blogging world!? I really want to show the ropes and share all the kewl people that I have met! I'm partially kidding with you! But I do know that once you started, you would LOVE it as much as you LOVE ME!!! ;)
Dearest Weekend, Be gentle, that is all I ask of you. THANKS in advance!
P.S.
Mo
, If you're alive and well, hollla at ya girl!