I'm so excited to share with you a product that was sent to me from sweet Kelly at
Marley Lilly
!
At Marley Lilly you can find lots of monograms and personalization! From bridal party gifts, scarves, jewelry, to towels ML has it all! All your items can be monogrammed or personalized to your needs!
I have a purple
Cashmere Feel Scarf
from ML with my 3 initial monogram and I also have the
Monogrammed Summer Hat
in Natural with the brown strap. I love them both!
Before you head over and check out all the goodies over at Marley Lilly,
Check out the
Monogrammed Champion Wristlet
that Kelly sent me!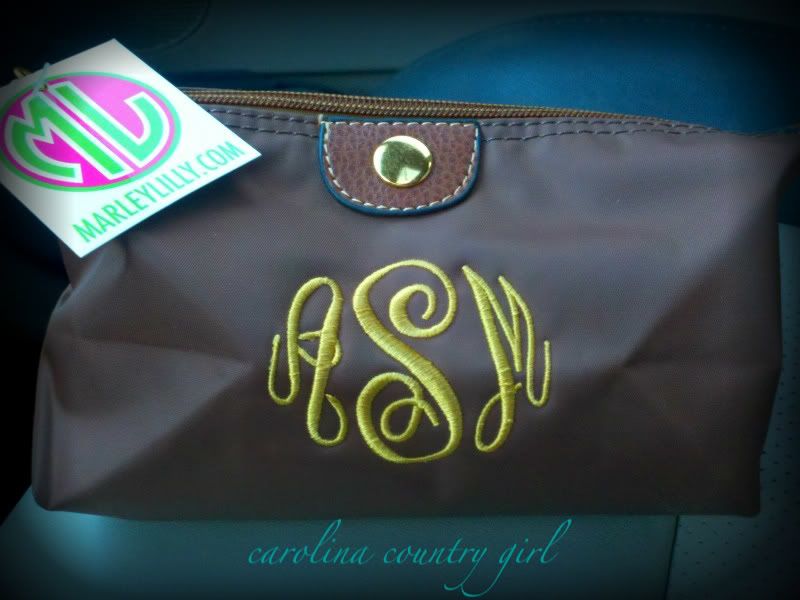 I love it! I can put all my stuff in it and not have to carry a purse everywhere! I used it this weekend on my Charleston, SC trip. (I will post more about it later) I kept my keys and my wallet in it, along with my phone and chap stick. My very handy wristlet came in chocolate brown with a gold 3 initial monogram in Master Circle Script. I love it. This is now my go-to wristlet for light weight carrying or out on the town when I don't want to carry a big ole purse.
Thank you Kelly, from Marley Lilly for sending me
this
wristlet to review. I love it!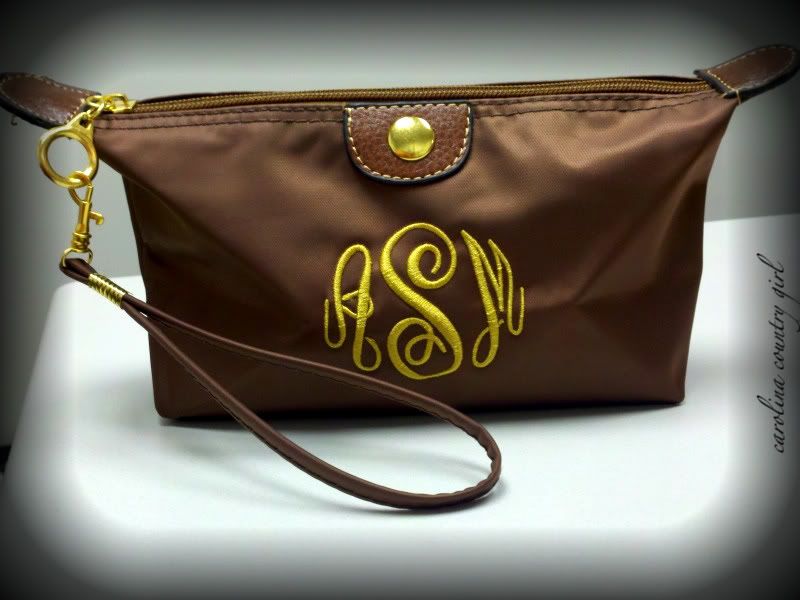 Christmas is right around the corner girls and
Marley Lilly
is the place to get all your shopping done! So head on over and check out all the cute and stylish items that ML has to offer!
Check out ML on Facebook too at
www.facebook.com/pages/Marley-Lilly