Good Morning Lovlies~! I hope that ya'll had a fantastic weekend. I am sure that ya'll were preparing for the upcoming week! As we all know Thursday is Thanksgiving! I cannot wait! We are hosting our first dinner at our house! The Hubs is going to fry a turkey! I get to learn how to make cornbread dressing for the first time and giblet gravy! I also cannot wait to see Baby Brayden! And his parents of course!
Do you have any plans for Thanksgiving? Any traditions you'd like to share with us?
***
Saturday night the Hubs and I double dated with my best friend and her hubby. Guess what we did? Yep. Dinner and a movie! It was a great time! I love hanging out with them!
Breaking Dawn Part 1 was fabulous! I just didn't like the way it ended. I guess that they do that so that you will anticipate the next one. Gosh, it sucks that the next one doesn't come out until next year! Crazy!
***
Now, once Thanksgiving is done, my Christmas decor will be strewn about! I have held back by not putting it out already. Although I have wanted to REALLY BAD! It was only because of us having a Thanksgiving dinner at our house that I have not done so already!
So to get the holiday season started, I am going to giveaway a girly elf stocking I made!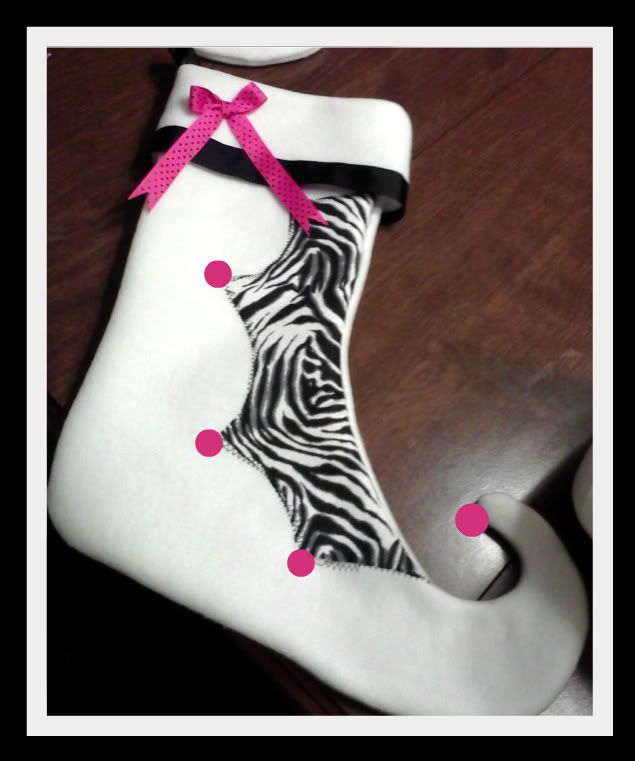 How to Enter:
Mandatory Entry:
Follow my blog via Google Friend Connect
*Please leave all entries in separate comments*
Extra Entries:
Comment on other blogs telling them about the giveaway and leave the link (2 entries)
Blog about the giveaway and leave the link (3 entries)
I'm so excited to have this giveaway! I wish that I could make you all a stocking!
This giveaway will end at midnight Sunday, November 27th!
The winner will be annouced on Monday, November 28th!