Wow, It's Monday already?!? No!!!!! Okay, so maybe it is. I will suck it up and deal with it!
Y'all I had the best weekend I have had in a very long time! Friday afternoon I drove up to Charlotte and headed to Ruby Tuesdays. There I met Kristina! She is such a sweet girl! We talked as if we knew each other, in a way we did. Virtually. Now we know each other in real life!
I got up at the crack of dawn Saturday morning to meet 5 fabulous ladies! I knew these girls through blogging, but that's it! At first my hubby thought I was crazy! Then I thought I was crazy but the more I got to know these girls, I was all giddy and excited! We met up before the race to get the awkwardness out of the way and it was a good idea, but there wasn't any awkwardness. Or I didn't think so!
We then headed over to the race! People in white every freakin' where! The atmosphere was awesome! People dancing and shouting and having a good time!
While standing around waiting for the race to start we started getting to know each other more. Oh and did I mention that it was around 29 degrees outside? OMG! It was so cold!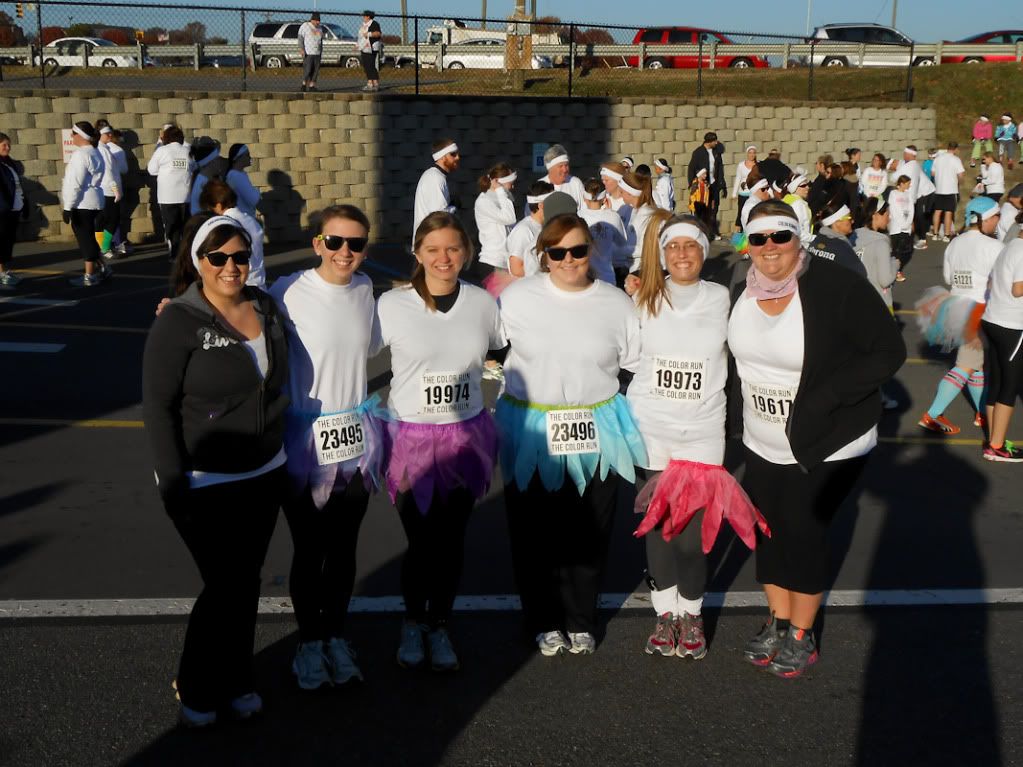 Blue in the arm pit anyone?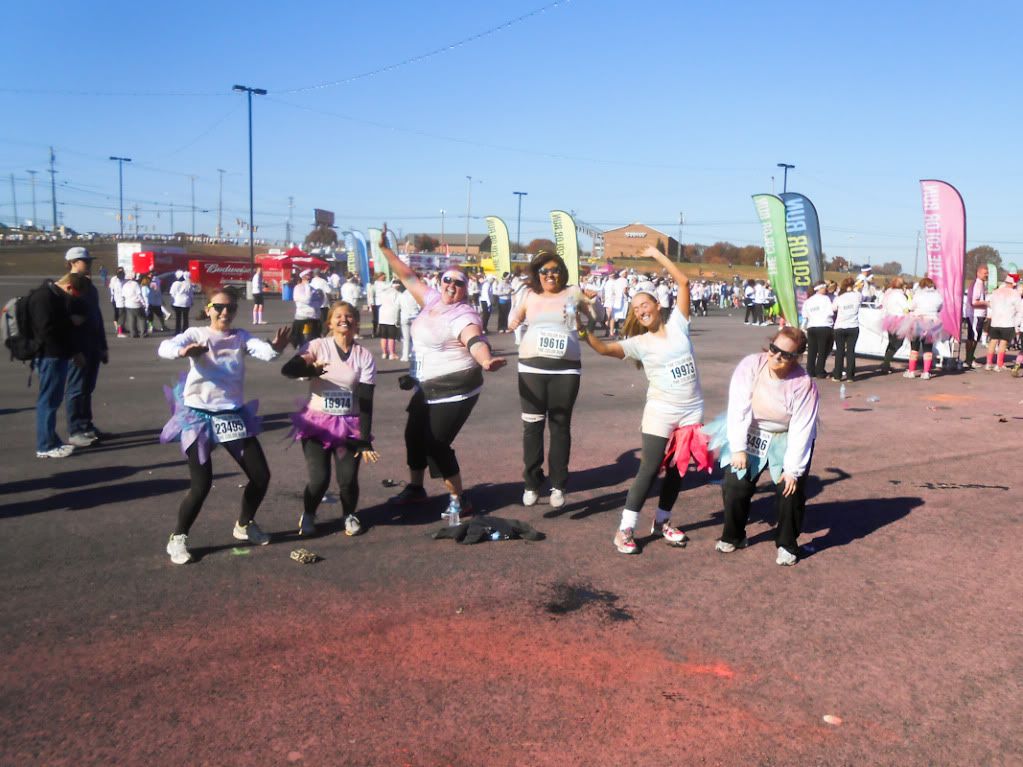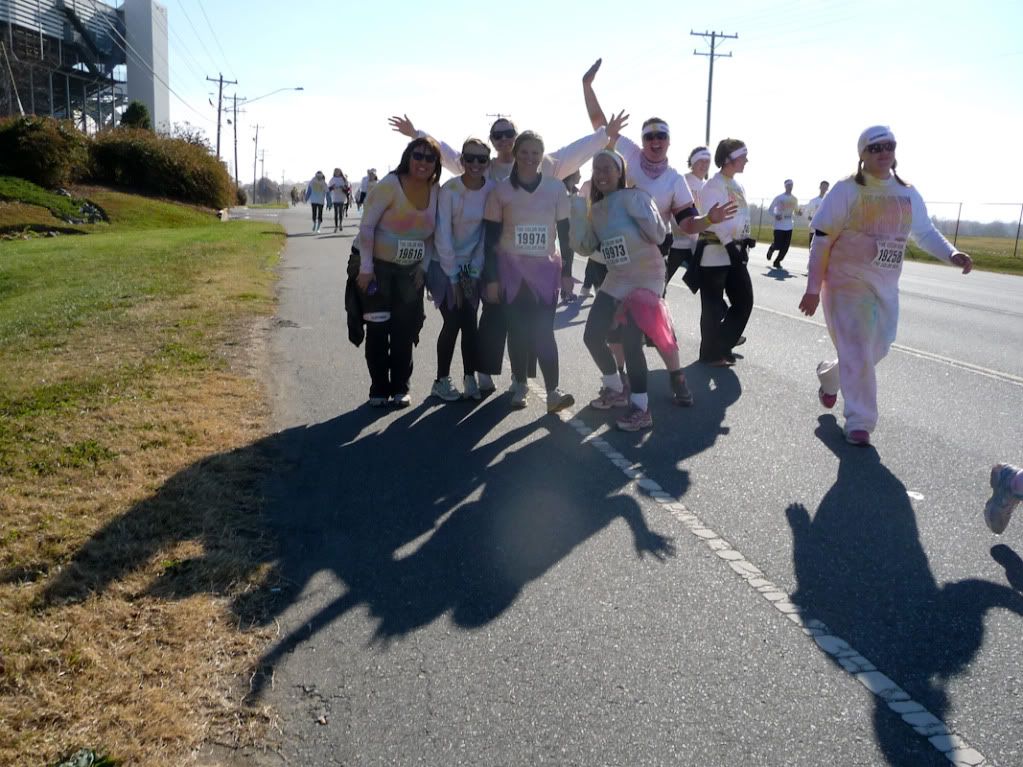 This video is of us singing Call Me Maybe. I'll never think of this song the same again, but for good reason!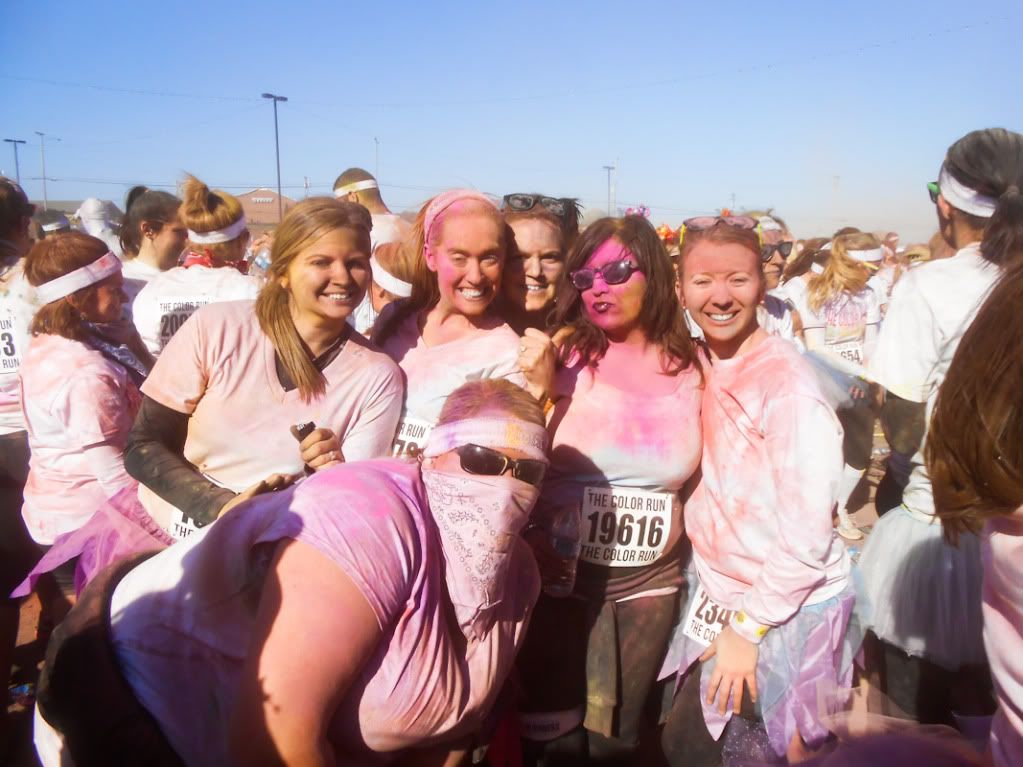 Listen closely at the 0:12 mark! You can hear my big mouth! That's exactly how I am!
Thanks Tamara for letting me steal your pictures! I have a few on my phone that I will share tomorrow!
Bethany, Kristina, Pamela, Sandy, & Tamara,
You girls were so much more than expected! We all connected and had a great time this weekend! We all had our special moments Saturday, mine, was caught on video! I'm so glad that I now know each of you in real life and not just in blogland! Thanks for being your awesome selves! I can't wait to plan another adventure with y'all!